The stock market bounced after the unexpected decision of Britain to leave the EU. Does this mean that investors are willing to take risks again?
Hardly.
Strong traders risk in the day, but avoid risks overnight.
Credit Suiss drew attention to the daily trading volume on the closing market .
On average, the volume increased from 8.4% to 9.8% over the last 2 years, which means that traders cut positions before the market closes.
There has been a lot of changes overnight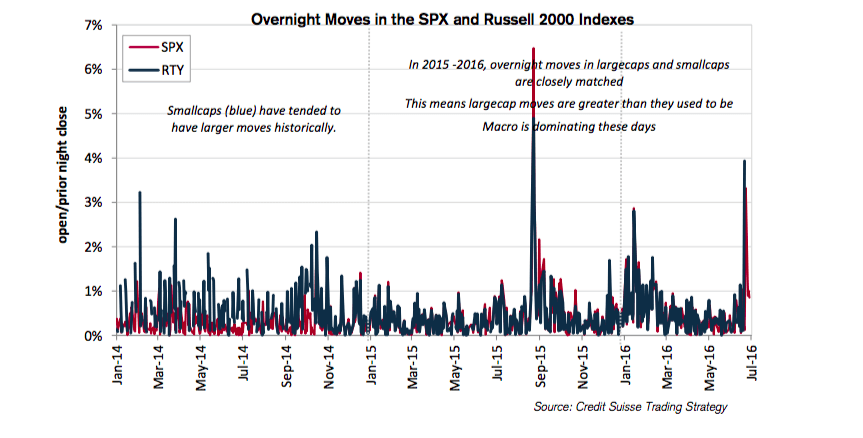 The stock market is driven by macroeconomic events that occur in other time zones, particularly in China and Europe.
This increases the volatility of the markets

At the beginning of the session, shares fluctuate, while the intraday volatility, assess the level of uncertainty in the markets, is at elevated levels in the market opening at 9:30.
In the day time everything is calm, while again there is a fluctuation when the market is closed.
The most important events take place in the last 30 minutes of the trading session.
Volatility peaks on opening and closing.
"Usually, the situation normalize after the first 10 minutes start of trading, while the last 30 minutes are characterized by significantly higher volumes and relatively low volatility," – says Credit Suisse.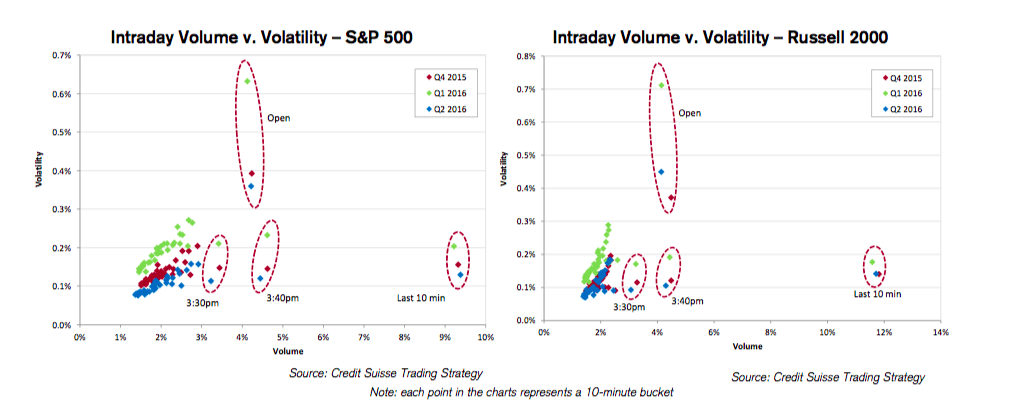 The rest of the time the market is relatively calm.